Sampling design: generation of the grid
Collect Earth is a sample-based tool. After identifying the scale of data collection (global/national/district/local), the sampling method for the grid has to be planned.
The grid can be created using QGIS, Google Earth Engine (via the Grid Generator application), ArcGIS, SEPAL or similar geospatial tools. We recommend to generate the grid with the Grid Generator app as explained in the following.
The Grid Generator app developed with GEE has the form of a website and offers different options to create the grid.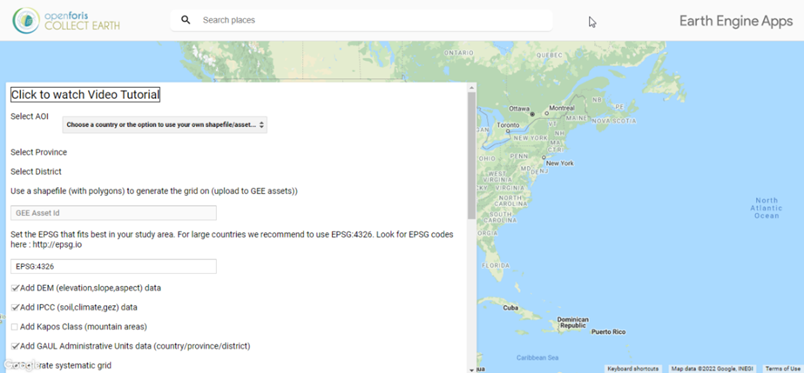 Through this app you can choose the area of interest (a predefined administrative boundary or your own AOI shapefile), the type of grid design, the distance between plots or number of plots and adding multiple other attributes to the plots that might be necessary when the data collected is to be analyzed.